Black Jack® Bug House Roaches & Waterbug Trap 2-Pack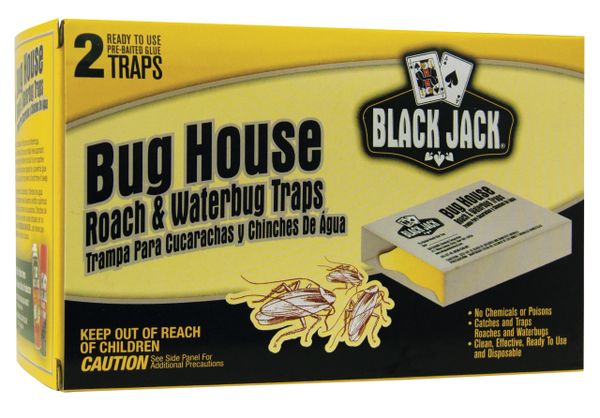 Black Jack® Bug House Roaches & Waterbug Trap 2-Pack
Black Jack® Bug House Roach & Waterbug Trap is ideal for kitchens, bathrooms and basements. It is extremely effective in trapping all kinds of roaches and other crawling bugs including crickets, scorpions, spiders, palmetto bugs and water bugs for up to 4 months. The Black Jack® Bug House attracts roaches into the trap. Once inside, they become stuck in a powerful glue.
Traps roaches, waterbugs, palmetto bugs, spiders, crickets, scorpions, and 47 listed home-invading insects for up to 4 months
DIY pest control is pesticide free and child safe
Hides dead bugs from view
Crawling insects come home and stay home!
Easy to use and discard
Display cases holds 15 2-packs (included with purchase of 15).